Opodo is a trustworthy platform where you can book your holidays and have a stress-free experience. Fly with the airline of your choice, book the best hotel and rent a car for your holiday time. You can visit all the places you can imagine, have the best time in your favourite hotel and adapt your holidays to your budget, all possible when making your reservation with Opodo. We can offer you the best deals thanks to our airlines and hotels partnerships. Did you know you can get better prices when booking a package of flight + hotel together? Check the deals and find your ideal holiday destination. Do you need to rent a car to visit more places on your own? Don't worry at all, on the Opodo site you can find a lot of car hire offers adapted to your needs and budget. One of the most wonderful experiences is related to the pleasure of doing a deep dive into the culture and cities of the country you are visiting. But it is not possible without renting a car. Here you can find an extensive catalogue of cars to rent within your destination. Check the car hire deals on the Opodo website to discover your next destination and book your holidays to have the best time of the season. The Opodo offers include a constantly changing selection of exclusive deals. You will find promotional offers from major airlines, as well as seasonal packages to popular destinations, where you can find offers tailored for city break lovers and beach fans alike. Check out and download the Opodo app for IOS and Android to discover the "top deals'' of the moment. Also, on the Opodo website, find the tab 'Deals' and discover the current offers. Where are you going on holiday next?.
Opodo:
the story

of a saga

Opodo was created in Germany in 2001. With more than twenty years of experience, Opodo is positioned as one of the most secure and expert online travelling platforms. Over the years, Opodo has consolidated this position thanks to the merger with the eDreams ODIGEO group. Let's travel through the years in order to discover the most important milestones of the brand since its creation.
November 2001
Opodo is founded by a coalition of major airlines, including British Airways, Alitalia, Air France and FinnAir. Seeing the potential offered by online booking, the company's German site goes live, offering a totally new way to purchase flights.
January 2002
The company launches its UK website. Having seen the success of the German operation, the booking company seeks to expand rapidly. The UK site is quickly followed by versions for Italian and French travellers, creating a truly pan-European travel empire.
2011
Opodo is purchased by eDreams ODIGEO. Founded in 2000 by the entrepreneurs: Javier Perez-Tenessa, James Hare and Mauricio Prieto, the ODIGEO group expands the reach of the German booking site. Within a year, customers can choose from over 500 global airlines and more than 1 million hotels in 194 countries, providing a genuinely global travel service.
2014
eDreams ODIGEO decides to go public, floating its shares and giving investors the chance to own a share in Europe's leading travel booking operation. However, things weren't smooth sailing for the travel group, as the share price plunged in 2014. In November, in an innovative move, the booking website launched its own online magazine and blog, offering a rich selection of travel suggestions and information about current deals and tips about how to make the most of customers' travel schedules. The blog became a favourite with travel fans, popular articles like 2016's Flying Dogs April Fool turning famous in the travel community.
November 2014
In an innovative move, the booking website launches its own online magazine and blog, offering a rich selection of travel suggestions, information about current deals and tips about how to make the most of customers' travel schedules. The blog becomes a favourite with travel fans, with popular articles like 2016's Flying Dogs April Fool turning famous in the travel community.
2015
With a new corporate leadership team in place, eDreams ODIGEO recognizes the need to take Opodo to another level. Under the stewardship of CEO Dana Dunne, the company embraces smartphone-based travel booking, providing a flexible way to travel, while focusing more on customer satisfaction than ever before. In December of the same year, Dunne's strategy begins to pay off as the company receives the prestigious "Best Flight Booking Website" award at the British Travel Awards and scoops third place in the "Best Online/Call Centre Travel Retailer" category. In the process, the
December 2015
Dunne's strategy begins to pay off as the company receives the prestigious "Best Flight Booking Website" award at the British Travel Awards and scoops third place in the "Best Online/Call Centre Travel Retailer" category. In the process, the company's customer base expands consistently, propelling it to number one in the European travel rankings.
2016-2018
The Opodo brand succeeds in retaining its position at the top of the European travel market, primarily for the UK and the German markets, winning the "Best Flight Booking Website" two more times, cementing its position as the first choice for customers across the continent who want affordable, no-hassle flight booking services.
Discover the full range of the Opodo services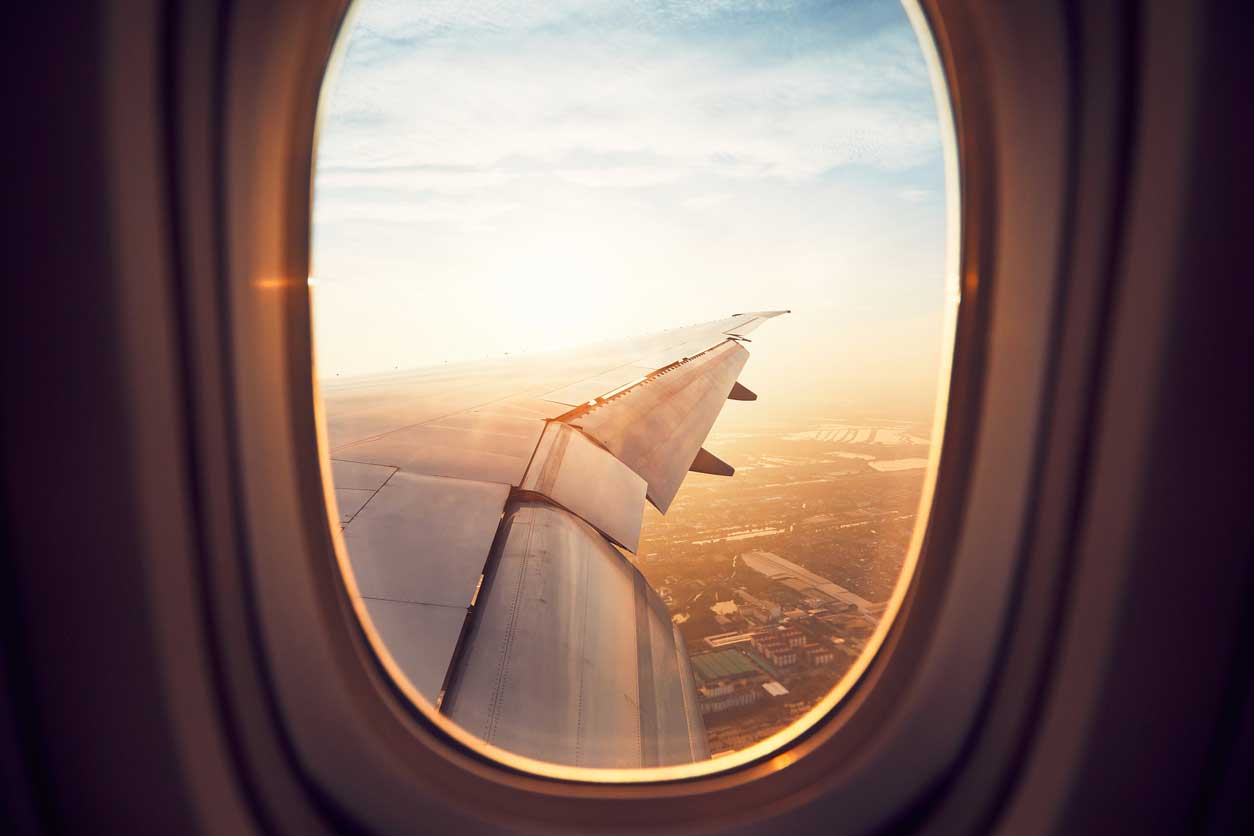 Purchase Flight Tickets
Do you want to get access to great deals for your next flight tickets? Use the booking search engine to choose return, one-way or multi-city flights to destinations in almost every country in the world. When you book, you will discover that prices will be among the most competitive on the market, for any class of travel, from economy and premium economy, to business-class and first-class tariffs. Let's book your trip with Opodo in a matter of minutes. Flights can be purchased online or via the booking app, which is available for both Android and iOS systems. And wherever you need to fly, there's a good chance deals will be available to reduce the cost of your travel. Bring your travel experience to the next level and trust Opodo to book your tickets.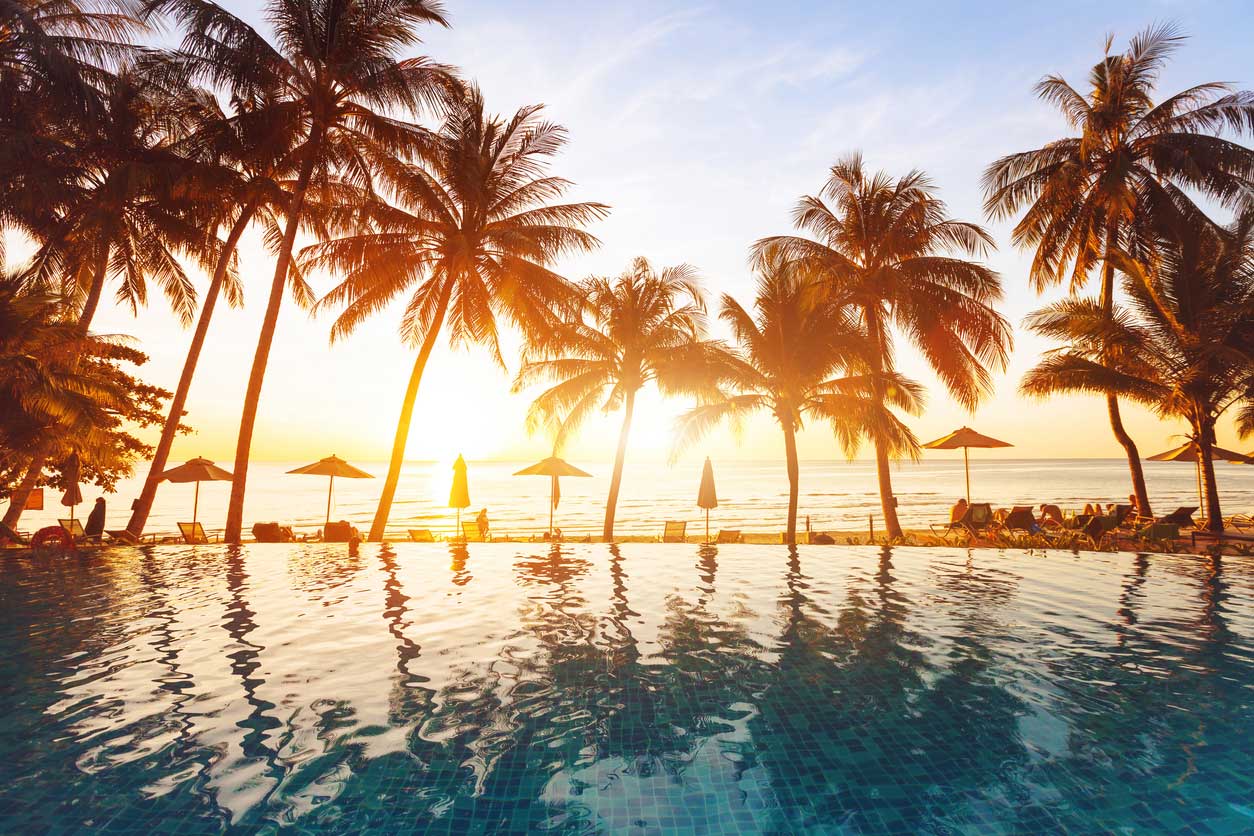 Book a Hotel
If you need to fly to your destination, you can combine flight and hotel booking in one seamless operation with the Opodo accommodation booking search engine. More than 2 million hotels are available in the booking directory for you to pick, offering high-quality places to stay wherever you want to travel. Browse the options by city and country or check out the vast selection of villas, apartments, cottages, cabins and hotels to find the perfect option. And there's also a special option for business travellers, highlighting hotels with features like wi-fi, free parking and breakfasts. Let's get lost in our hotel directory and search for the best option that fits your needs. Enjoy your hotel stay with Opodo!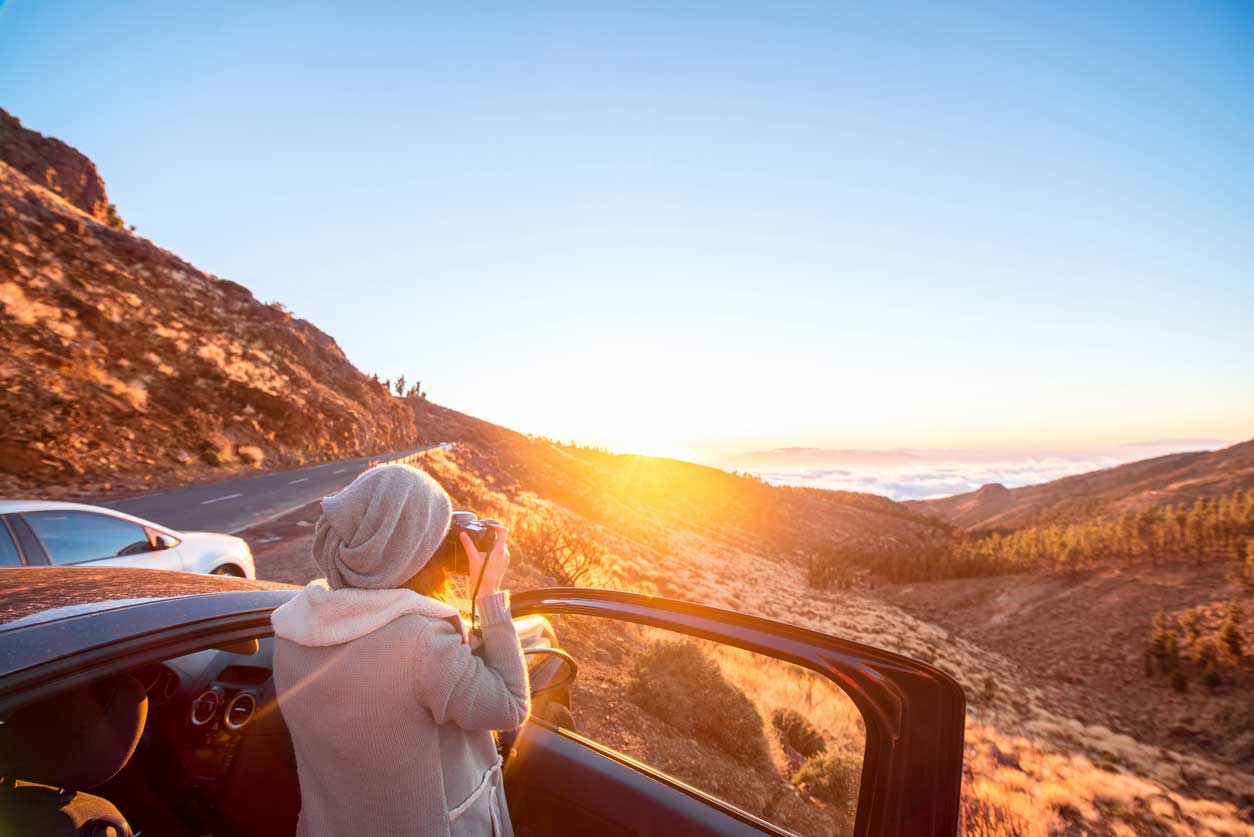 Rent a Car
Are you wondering how to rent a car with Opodo? Car rental is an essential aspect of many holidays and finding the right package couldn't be easier. If you are planning to visit a place that is out of the main tourist centres, or maybe you don't have good commuting options, renting a car could be your solution. On the Opodo site, you can find more than 900 companies included in the car hire directory, including global giants like Hertz, Avis or Alamo and local operators in 53,000 different destinations. The Opodo car directory has an offer for everyone: it adapts to your needs and budgets so you have the best experience during your holidays. There are vehicles for families and large groups, compact cars for couples and upscale options for executive travellers. Whatever option you go for, there are no credit card or amendment fees, and 24/7 support is available to help iron out any problems in the booking process. Let's rent a car with Opodo and have an unforgettable experience during your next trip.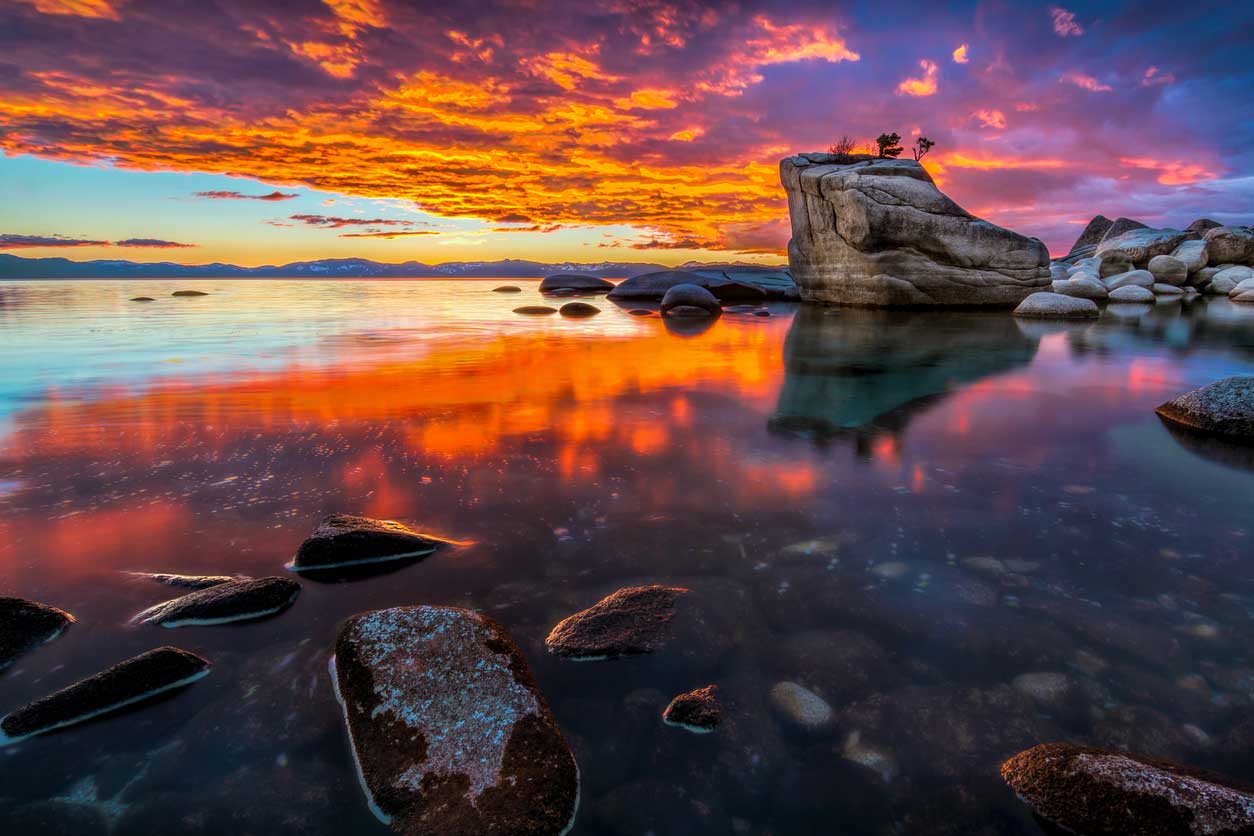 Take Advantage of Travel Deals
Is price an important factor for you when planning your travels? Let's have a look into Opodo Deals. Offering unbeatable travel deals is an Opodo speciality and the website features a regularly updated range of discounts.These deals include flights, hotels and car hire, as well as bundles which combine different services, offering a great way to slash the cost of your getaway. Find cheap out-of-season offers to popular destinations, book an affordable beach holiday, or soak up the sun with a city break. So, if you are finding a last minute weekend getaway or you are planning your holidays, do not hesitate to search for the best deals and enjoy your trip at the best price with Opodo.




Some key figures

about Opodo
Few booking sites offer as many choices when it comes to airlines. Wherever you need to travel, the world's most popular carriers can be found in one place, at great prices.
From idyllic beach locations to upmarket city centre hotels, millions of accommodation options are featured on the travel directory.
You can choose from 900 companies in 160 countries and 7,000 different pick-up points. Wherever you travel, it's easy to get on the road using the Opodo car hire option!
Opodo, a trusted partner
Is Opodo a trustworthy site? If you are asking yourself this question, you know that since being founded in 2001, Opodo has established a unique reputation for high-quality travel service and all-round reliability. For three years, thousands of British travellers have voted for the company in the British Travel Awards – a testimony of how well Opodo serves its customers. Furthermore, customer numbers have steadily grown as well, demonstrating how successful the company has become.This success is built upon a foundation of core values and strategic aims. Since being acquired by eDreams, the company has sought to make travel as accessible and affordable as possible, with customer experience at the heart of everything they do. At the same time, Opodo has invested in the latest technology to translate its values into reality, creating a slick, easy to use online interface and an industry-leading smartphone app. Another key aspect of the company's operations has been the focus on the best possible price for any product, as it compares listed prices with those from every competitor. Moreover, the Opodo travel team focuses on delivering up-to-the-minute information about current deals, ensuring that customers spend as little time as possible searching for the best option whenever they need to travel.
Why Should
You Choose

Opodo?
Is it safe to book with Opodo? Yes, of course! Here you will find some reasons to choose Opodo as your travel trustworthy partner. You only need to enjoy your trip and Opodo will do the rest. Few online travel platforms make booking flights, hotels and car hire as easy. Just search for the destination you require, browse local accommodation options and find the right vehicle from a nearby pick-up point. If you have a more complex itinerary, you can add multi-city journeys with ease. After that, the site will link together all the airlines, hotels and car rental companies involved and provide a single point of payment, saving travellers both time and money.
Are you wondering how I can find the cheapest flight prices? If you need to find an affordable way to travel, you're in the right place. On the Opodo site you can always rely on finding the best prices for flights, hotels or car hire. You don't need to search on multiple platforms. Just use the search engine provided and pick the most affordable option. Seasonal and short-term discounts are also a key aspect of how the site works, so be sure to check out city break or beach holiday offers. And there are discount codes on offer all the time, sending the cost of travel even lower. So whenever and wherever you travel, there's a way to save money.
It is completely normal to need some support during your booking process. If we have learnt something during the Covid Pandemic, it has been that unexpected situations can happen and we are here with you every step of the way. Travel isn't always a hassle-free activity, but thanks to this booking site's excellent customer service department, any issues can be dealt with as quickly as possible. Customers have the choice of calling a dedicated customer service phone line or they can log onto the Customer Service Help Centre, which includes up-to-date queries about travel matters as well as FAQs featuring common enquiries. The website also makes it simple for customers to access the Opodo bookings, where they can change seating options, add extra services, alter their luggage allowance and check-in before they travel. It all adds up to a level of customer support that regularly makes the company Britain's favourite online booking website.